Diego Romero October 15,
Colaboradores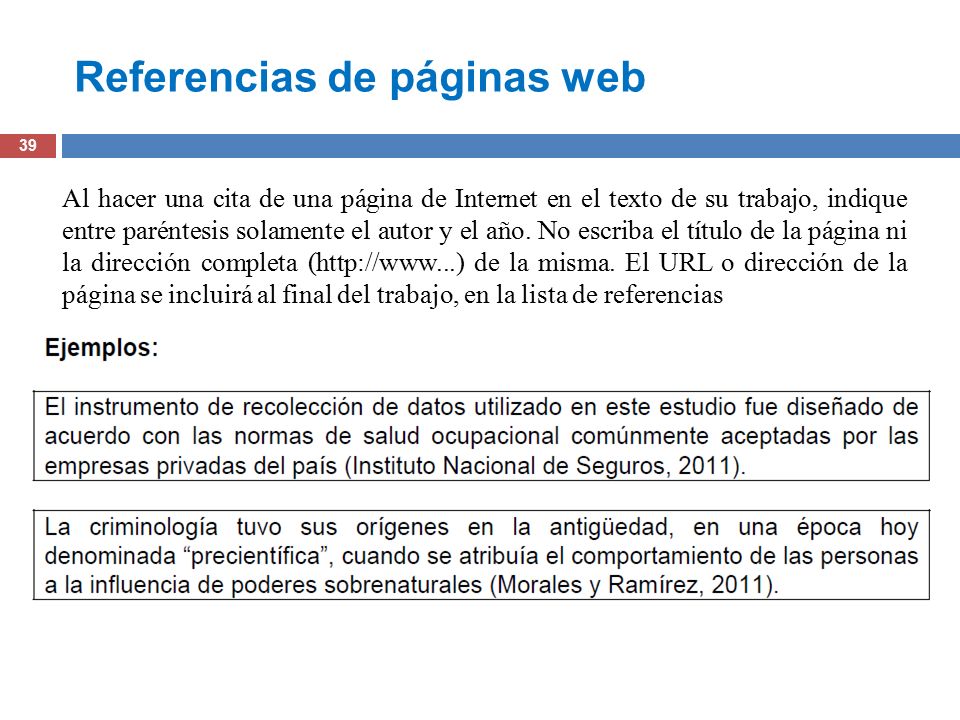 Rafa May 19, Omar Mena Flores August 23, Muchas gracias, has aclarado una duda que me perturbaba. Sonia Ch September 15, Astrid Castillo January 5, Natalia May 6, Nubia May 16, Eilyn Andres May 18, Cristina May 18, Tamara Santana May 27, Margarita May 29, Danielle July 10, Edgar Arenas April 16, Adriana July 19, Seany August 25, Abril July 22, Luisa November 9, Diego July 26, Magda Balderas August 24, Rodrigo Sanhueza July 31, Natalia August 2, Mi pregunta, es hay alguna referencia y el ejemplo de una portada en la Apa Laura August 13, Alejandra August 19, Saul Ferman Guerrero August 22, Dayana August 24, Paola Celeita August 23, Luis Carlos Guzman August 29, Solo en tercera persona!!!
Jannin August 30, Can the information presented be verified? Is it supported by evidence that is clearly cited? Does the language used seem free of emotion, and does the work seem impartial and objective?
Are there any spelling or grammatical errors? If an online source, are all links working? Where was the information originally published? How original are the ideas presented in the work? Do they seem to be common knowledge? Importance of the information to your topic Does the information relate to your topic, or answer the question you have presented?
Who is the intended audience of the work? Does that audience match with yours? Have you looked at other sources related to this one? Does it seem there are many others on the topic? Are you utilizing the entire source, or just a part of it? Timeliness of the information When was the information published? When was it last updated?
Does it reflect the most current information available? Do you need current information to make your point or do older sources work better? Comprehensiveness Does the source present one or multiple viewpoints on your topic? Does the source present a large amount of information on the topic?